Safety above all
Avoiding problems on the road is a requirement for Irizar vehicles and that is why we equip all our buses and coaches with the most advanced safety technologies on the market to help, alert and assist drivers and avoid risk situations.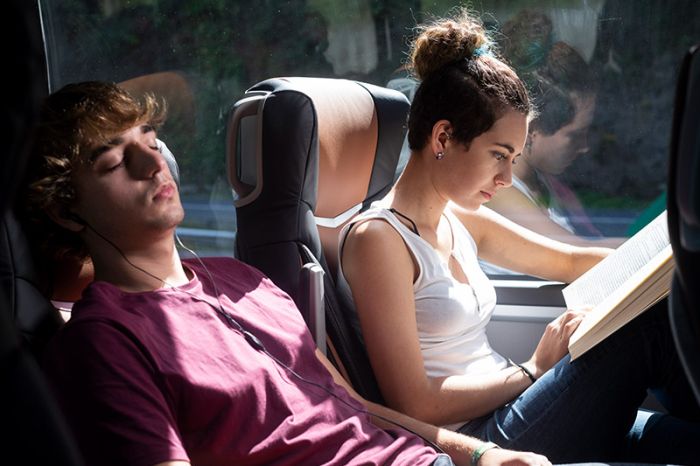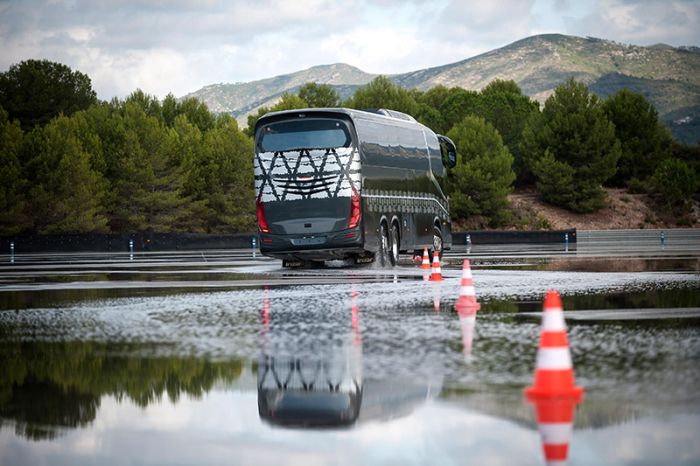 Por delante en seguridad
Para ayudar a prevenir accidentes y crear un entorno suburbano más seguro, nuestros autobuses cuentan con los más modernos sistemas de seguridad activa.
Dotamos a todos nuestros autocares y autobuses con las tecnologías de seguridad activa más avanzadas del mercado para ayudar, alertar y asistir al conductor y evitar situaciones de riesgo. Además ofrecemos la posibilidad de formación sobre los mejores hábitos de conducción para minimizar la distracción y aportar una conducción más segura, eficiente y fiable.
Advertencia de colisión frontal

Reconocimiento de señales de tráfico y exceso de velocidad*

Control inteligente de luces largas*

Monitorización de la distancia de seguridad*

Advertencia de colisión con peatones*
With the Driver in Mind
The dashboard area was designed with maximum satisfaction in mind. The instruments and navigation screens are placed strategically to ensure easy reading, and the placement of all controls is based in ergonomic principles so they are easy and intuitive to use.
The digital camera system gives a panoramic view in all conditions and situations, either at night or in the rain.
The modern functionality of the HMI central console is also notable with its simple, rapid access menu (cameras, GPS, media, telephone, climate…) that integrates all the electronic systems.
The Eco 3 air ionizer purifies the air to minimise driver fatigue.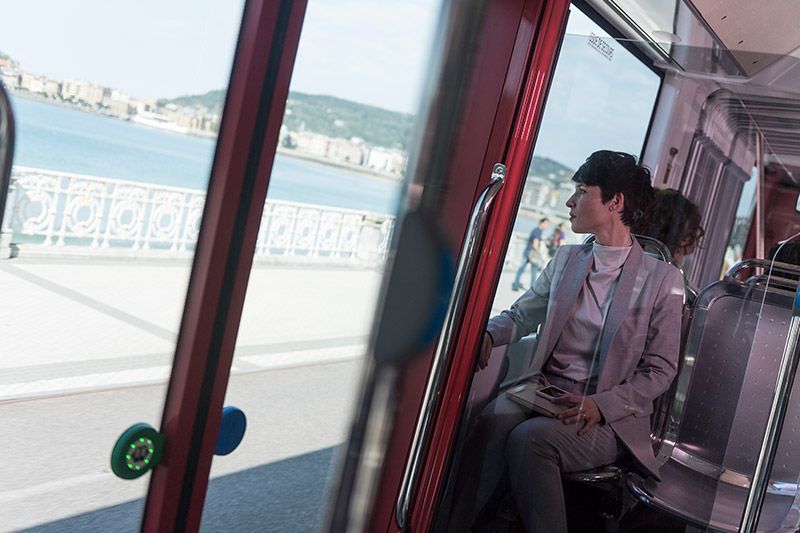 Increasing Safety to the Maximum
We also offer a wide range of equipment for the safety of passengers on their trips such as:
Sensitive doors and luggage compartment covers to prevent automatic opening and closing.

Breathalyser ignition interlock device.

Closed circuit camera system for detection of incidents

Central footboard camera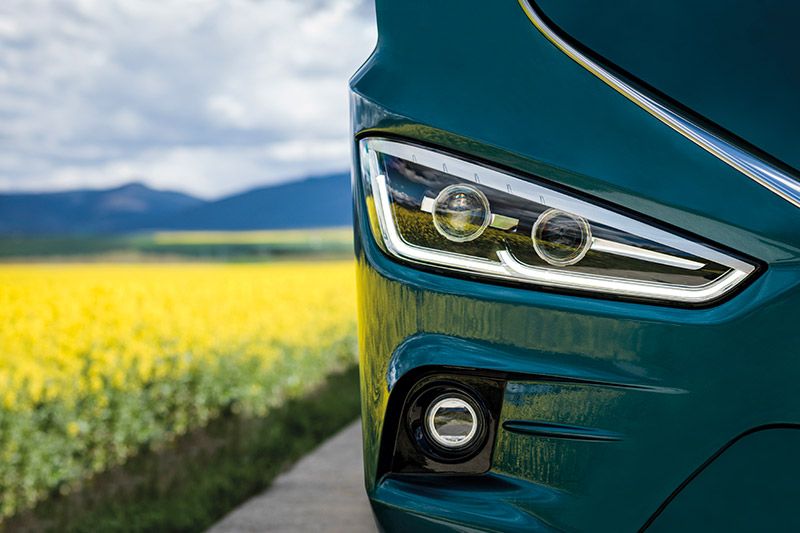 Always the Best Lighting
We use the most advanced lighting technologies in order to maximise the visual field and quality both by day and at night and under any climatic situation. Thanks to these systems, we are able to improve visibility and reduce drivers' eye strain, helping them to react quickly in dangerous situations.
The Most Advanced Technology
Irizar buses and coaches are designed based on the most advanced technologies in design, materials, components and production processes and are subjected to the most rigorous fatigue and reliability tests at one of the world's most prestigious applied research institutes, with excellent results.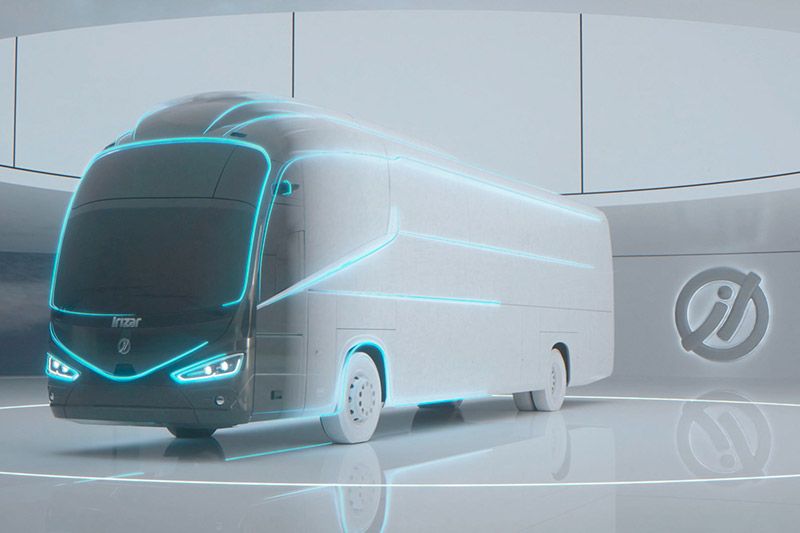 Structural design taking into account resistance to roll-overs, head-on collisions and cabin deformation, starting from an optimal weight distribution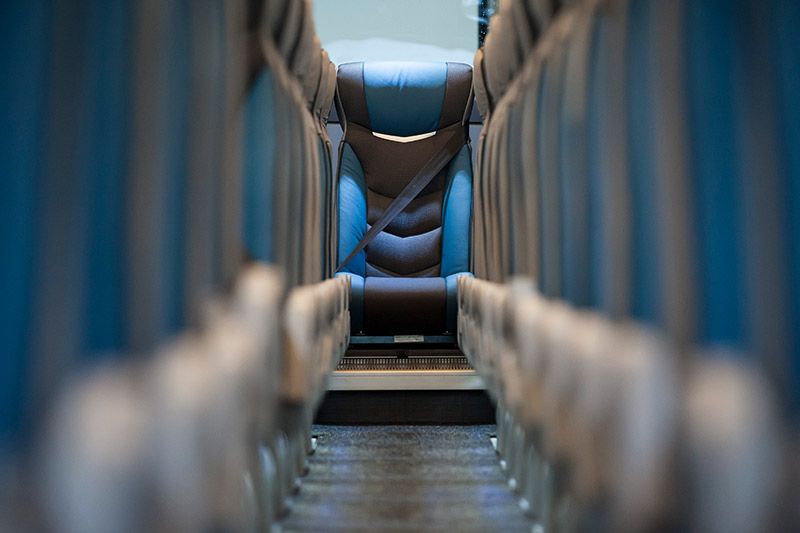 In addition to two-point belts, customers may opt for comfortable three-point seat belts, adjustable in height for all ages, and Isofix.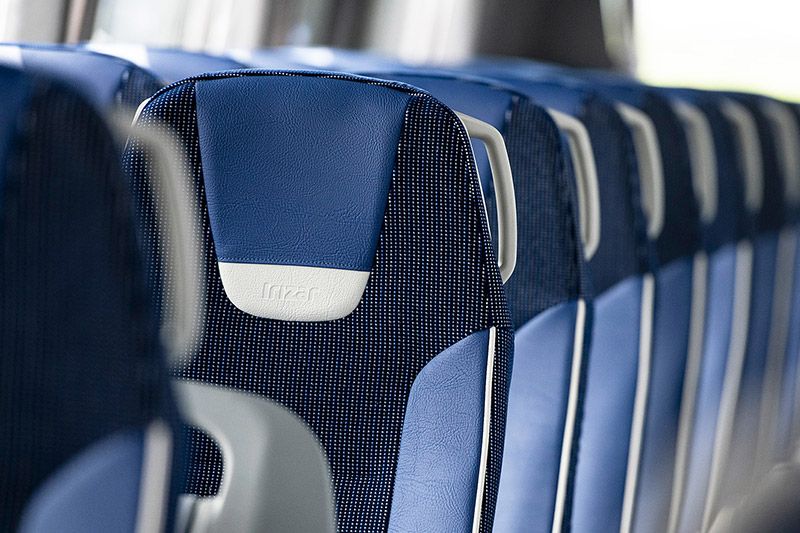 Irizar seats are designed to provide safety and comfort to passengers. They undergo stringent resistance testing to reduce injuries and ensure that the minimum residual space is maintained.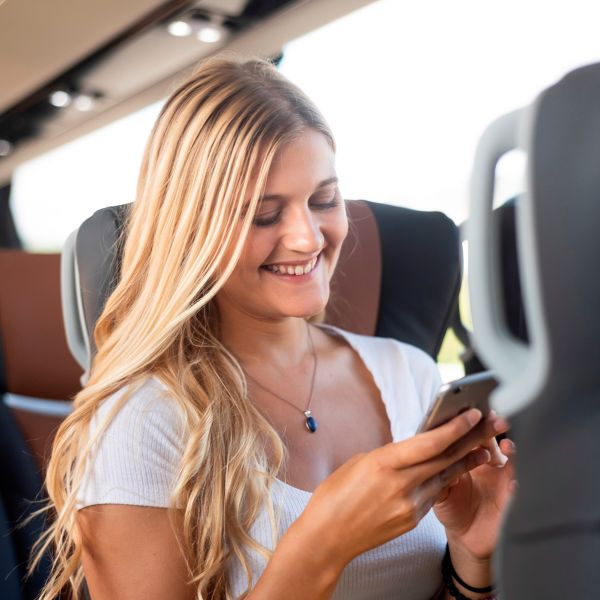 Rescue Safety
We also offer ongoing training to fire departments for the purpose of teaching them the best way to stabilise coaches and their risk components so that they can perform the best possible extrication techniques.