Facilitating the accessibility and mobility of persons
Accessibility and roomy interiors are our priority. We keep innovating to provide maximum comfort for passengers and create a space connected with the outside.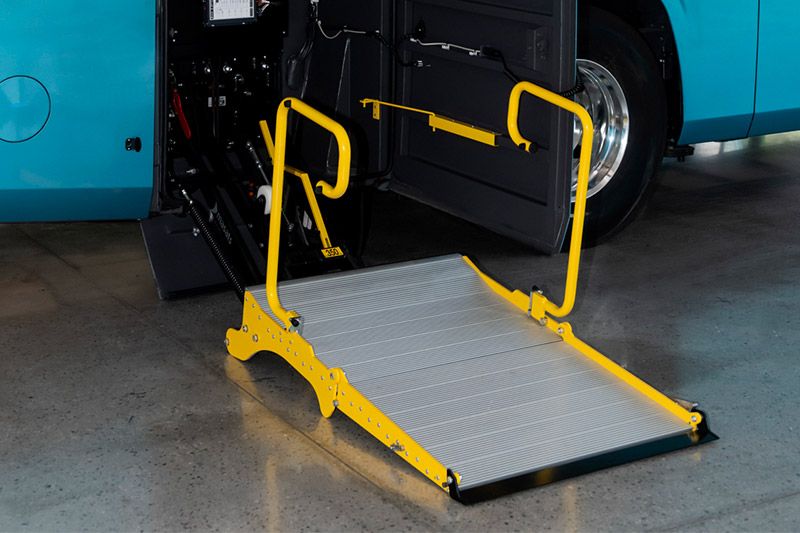 Vertical platform behind the rear axle
With this option a vertical platform can be mounted behind the rear axle so the capacity of the luggage compartment can be optimised.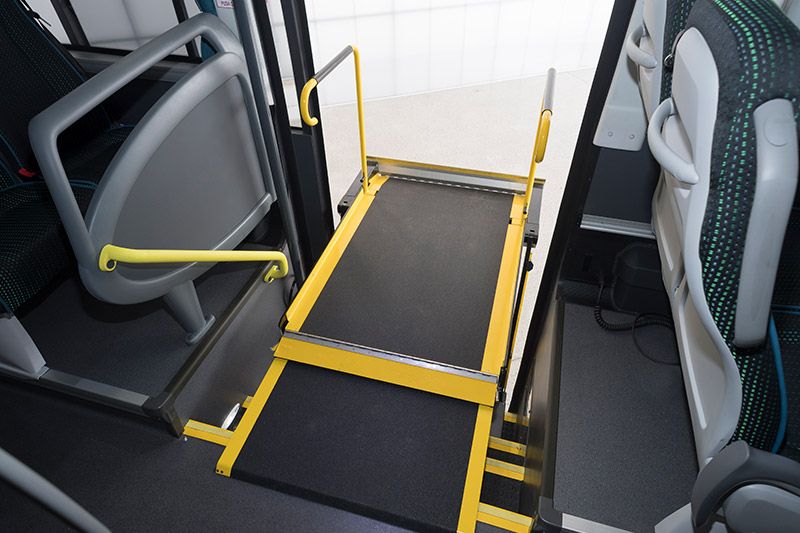 Platform on central footboard
Exclusively for the Irizar i4 model in the inter-city segment, the platform can be used intensively for optimum accessibility.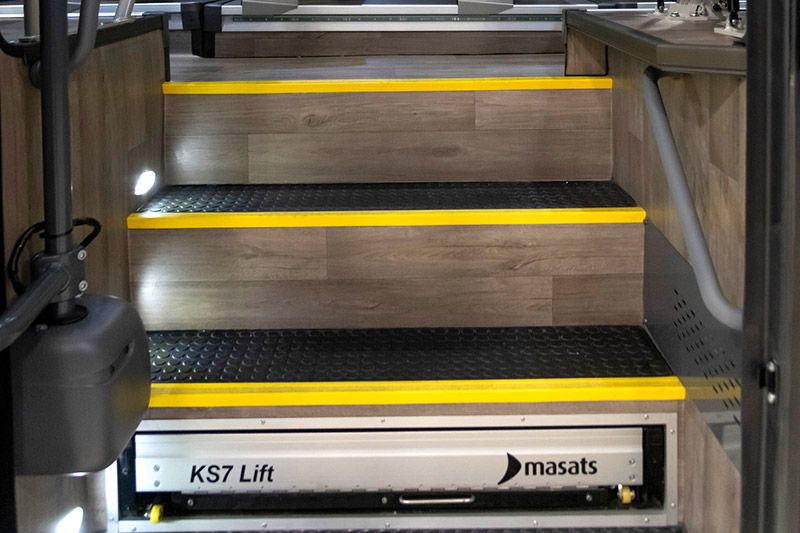 Platform at central luggage compartment
This is a next-generation lift for persons with reduced mobility situated by the central luggage compartment. It includes an upper door offering exclusive access to people with reduced mobility.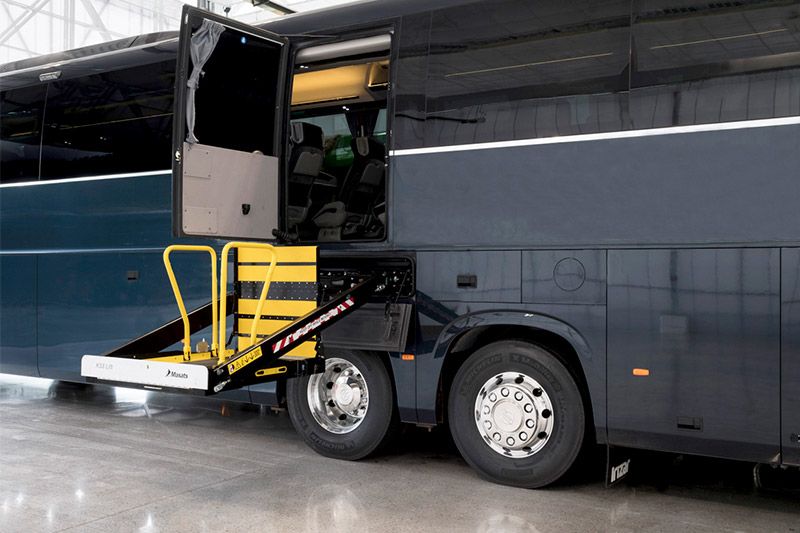 Platform over rear axle
It is a latest generation PRM lift over the second or third axle and it has an upper door exclusively for use by people with reduced mobility.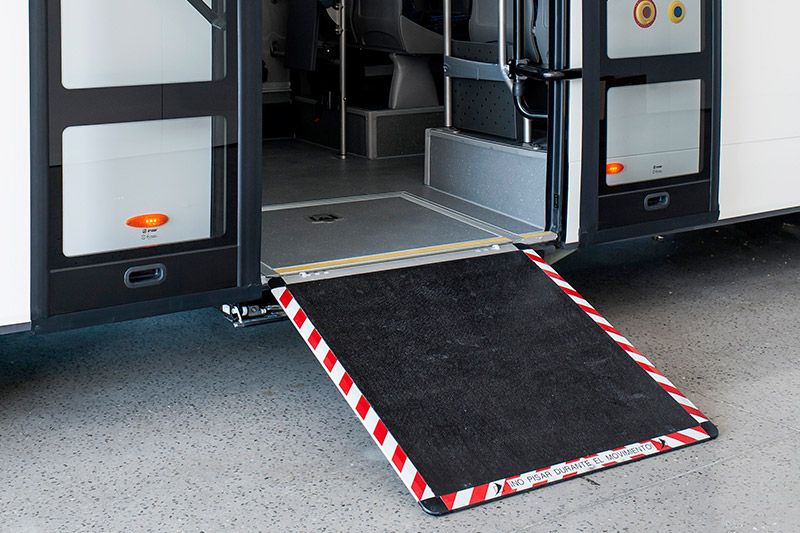 Electric Ramp
Developed for inter-city models, the electric ramp is designed to be installed under the footboard.
Accessibility without limits
We provide endless options, like being able to request a stop in Braille, signage for reserved places with seats of different colours and sizes or spaces for wheelchairs.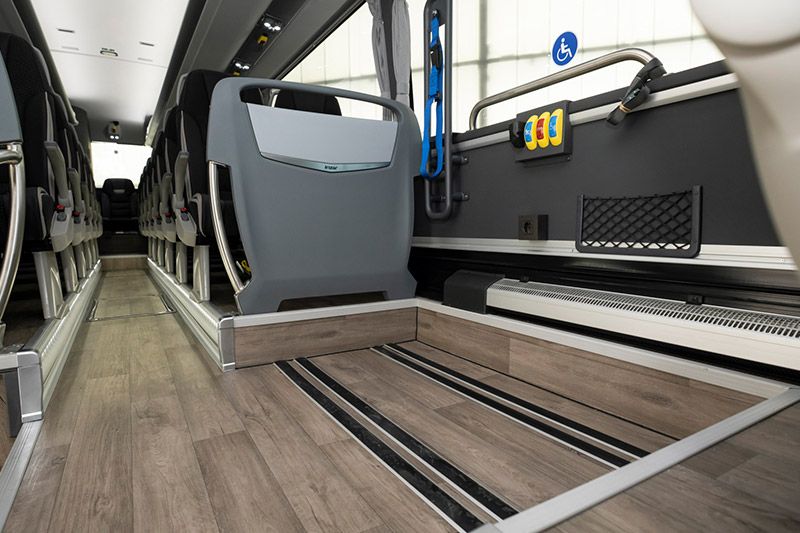 A quick-release mechanism that means seats can be removed and installed quickly and easily, creating the space necessary for a wheelchair.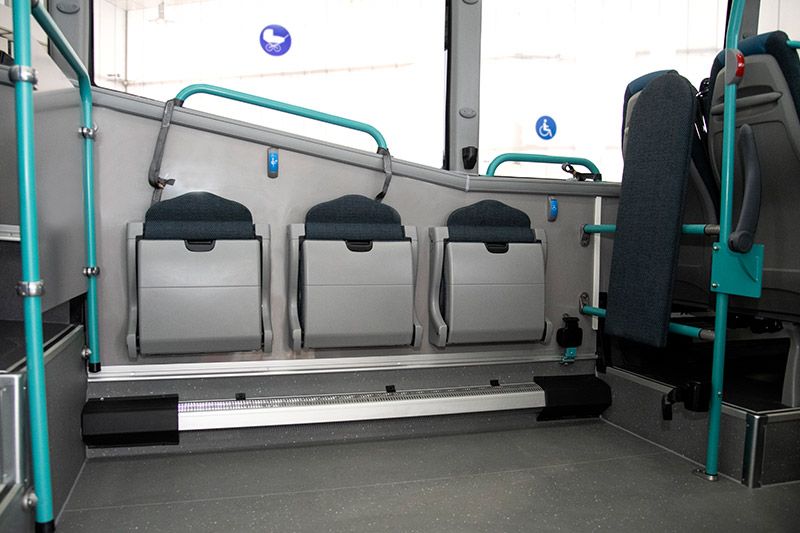 NMI Maxi Capacity anchoring system, so that no seats need to be removed. This mechanism involves removing the cushions from a pair of seats and sliding them along rails to create the necessary space for a wheelchair.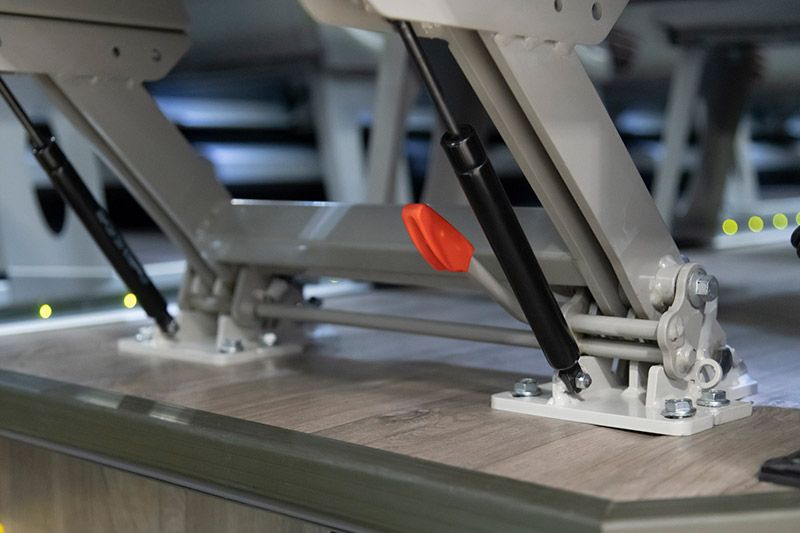 Tip-up seat mechanism with folding cushions and sliding legs that creates the space for a wheelchair without having to remove anything from the coach.
Accessibility for Driving
We have a wide range of solutions intended for accessibility for driving.
In addition to having a large space, drivers have an optimal field of vision, and even more so in the Irizar i6S Efficient model where the mirrors can be replaced by a digital camera system that provide a panoramic view under all condition and in all situations, either at night or in the rain.
Having the electronics in the central console, the accessibility of the controls and the virtual dashboard gauges let drivers interact with the vehicle and quickly obtain all the information they need and administer the entertainment and comfort system.